What is Materials Innovation?
Innovation in materials is the process of meeting user needs through improvements in existing products or processes, or creating and developing something completely new in order to achieve greater differentiation or a reduction in costs. To face these processes, it is necessary to take perspective and focus our efforts on what society demands: sustainability, intelligent materials, multifunctionality…

Innovation does not only mean betting on the latest technology and cutting-edge materials. Innovation also means finding the key to reinvent your business.

To do this, it is necessary to be updated, take perspective and focus our efforts on what society demands from us: from efficiency and multifunctionality; to intelligent materials, through sustainability in favor of the environment.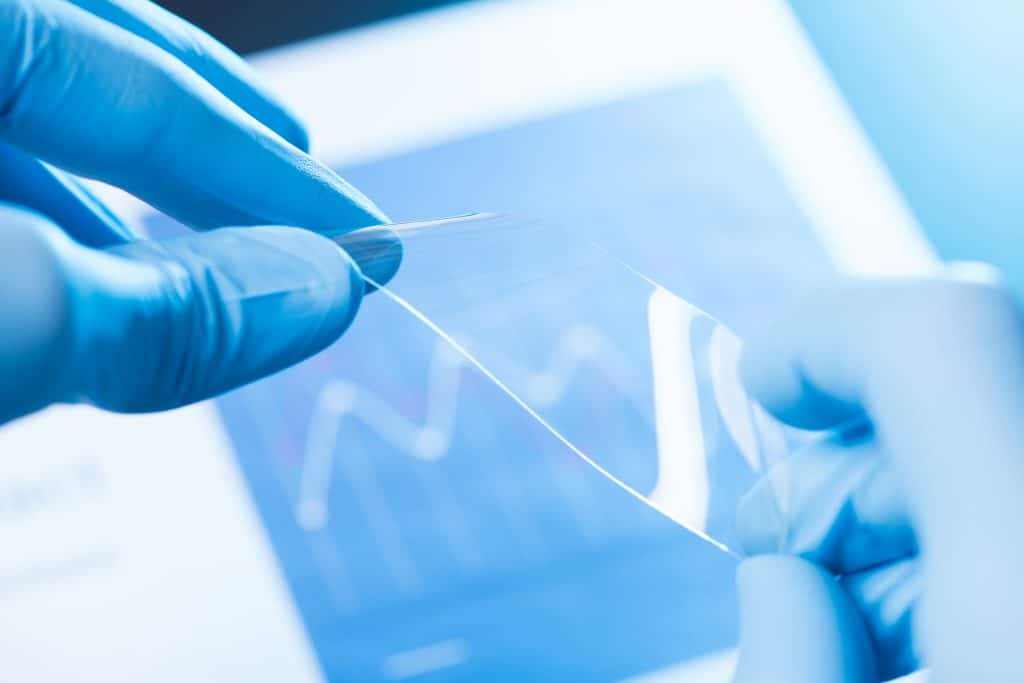 How does Infinitia approach Innovation in Materials?
We advise and guide you with that project that you have been working on for some time and that you think could use an external, objective or different approach.

Whatever your need, we are here to help you. We carry out highly innovative and completely customized projects, in addition to offering you materials of a more commercial nature.

In materials innovation we work from 4 perspectives to help you and offer you the best solution.

We address projects aimed at achieving new properties, increasing performance and obtaining more competitive, efficient and environmentally friendly products. Aesthetic finishes, increased performance or food formulation, as well as sensory analysis, are also part of our competencies.

We optimize the process line, reducing the costs of the production plan, in addition to offering support in the factory start-up. We carry out in-line quality control, as well as adapt to legislative changes. We participate in processing techniques, replacing outdated processes with new and improved ones.

We offer you the most advanced technology in your sector, as well as different and new uses of materials. On the other hand, from Infinitia we propose you a start-up in new business strategies.

In Infinitia we are your strategic consulting. We highlight the latest trends and we make it easy for you to know the state of the art: literature review & patents, competitor analysis, prospecting and selection of suppliers…
Request a call, tell us about your project and we will call you back.
receive a tailored professional response
What benefits does Infinitia bring through Materials Innovation?
At Infinitia we listen to you, we understand your needs and the way you work. Yes, we speak the same language. That's why we provide you with a fully customized solution.

Day by day, at Infinitia we work together with companies, factories and technology centers. From our laboratories, formed by experts from different branches of knowledge, we have established a wide network of contacts that continues to grow.

You can count on us for all kinds of demands: small incremental improvements or even totally disruptive innovations. Thanks to innovation in materials, we will achieve a lot together:
Adapt to changes in the industry, meet new user needs.
Improve production processes.
We provide a customized solution. We "speak the same language" and understand what your needs are.
We adapt to the way you work. You can count on us for small incremental improvements or to face projects based on totally disruptive innovations.
We have laboratories and a wide network of contacts with which Infinitia's group of experts works every day and that we make available to our customers in the development of their projects.
Works done in Materials Innovation
Request a call, tell us about your project and we will call you back.
receive a tailored professional response