INFINITIA INDUSTRIAL CONSULTING
We provide innovative solutions
to the industrial sector


We analyze causes and consequences of product failures. We apply forensic engineering to the investigation of materials, structures, components or systems.


We take care of improving existing products or processes, as well as creating new ones. Our mission is to achieve greater differentiation.


We look for ways to improve your value proposition. We define and implement a global innovation strategy, integrating user, business and product areas.


We combine different actions to offer you a complete product development. We make your project an effective and safe bet, offering you its best version.

Infinitia Industrial Consulting
Infinitia is a consulting firm specialized in providing innovative solutions to the industrial sector and supporting the different phases of the business, from concept to industrialization.

We provide industrial companies with solutions to their problems in production processes, alternatives for the creation and improvement of products, and we help them to make better decisions by researching the user, the business and the product.

Our goal is to help industrial companies to develop their activity successfully and to strategically improve their competitiveness and positioning in the market.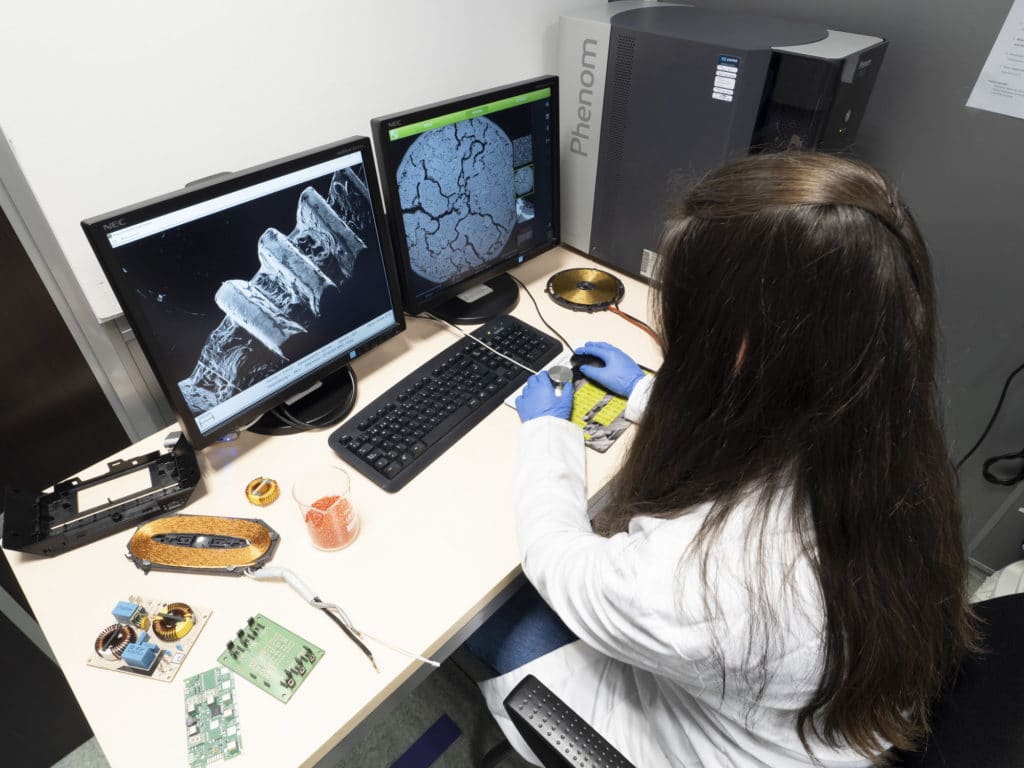 We want to be an industrial consulting firm of reference, the strategic partner of our clients and to be recognized as one more in the organization, attracting talent and contributing to the consolidation of productive ecosystems. 
Since 2014, we have been working for the industrial sector, with a team of specialists organized by technical competencies, such as polymers, metals, food, chemical analysis, product design…
Our clients, both small companies and large multinationals, rely on us when they do not have certain skills or in all those cases in which they decide to outsource certain areas of their organization to be more agile or efficient.

We approach problems as if they were our own, engaging with passion, enthusiasm and eagerness to learn, with a commitment to work on building lasting relationships based on trust and honesty.

We provide the best solution to the problems of companies in the industrial sector thanks to our experience and knowledge. We have a competent, creative and ingenious team, capable of solving the most demanding challenges and difficulties that may arise throughout the project.

We seek maximum efficiency to achieve optimum results based on the rational use of resources, responsible management and adaptation to the needs of each client.

We form a flexible and multidisciplinary team of specialists, capable of tackling complex projects, as well as of reacting and adapting quickly to changes and unforeseen events that may arise to ensure adequate progress and achieve the best result.

We provide the projects we work on with the latest technology and laboratory equipment, allowing us to perform many types of analysis with great flexibility and in less time.
360º consulting services, fully adapted and integrated into your organization
We work together with your team and integrate ourselves into your organization to provide maximum value, wherever it is needed.

Our 360º industrial consulting services will allow you to achieve your goals thanks to our SOLVE – IMPROVE – DECIDE – CREATE methodology.
SOLVE
THROUGH FORENSIC ENGINEERING
SOLVE
THROUGH FORENSIC ENGINEERING
We investigate and provide solutions to existing problems in the industrial field, which can be applied from the production line to a product that comes from a market claim.
IMPROVE
THROUGH INNOVATION IN MATERIALS
IMPROVE
THROUGH INNOVATION IN MATERIALS
We develop and improve your existing products and processes, or we help you to create something completely new, allowing you to be more competitive and differentiate yourself from competitors
CREATE
THROUGH PROTOTYPING
CREATE
THROUGH PROTOTYPING
We help your company in product development, from the ideation or proof of concept stage, the materialization in a prototype that can be tested and validated, to the manufacturing of the product
DECIDE
THANKS TO STRATEGIC DESIGN
DECIDE
THANKS TO STRATEGIC DESIGN
We work with your company to identify what your customers want and better understand the impact of your products and services on the market, helping to better define your roadmap.
We offer real solutions to real business problems
Request a call, tell us about your project and we will call you back.
receive a tailored professional response