Engineering is key in the design and construction of safe products, but some failures can still happen. For this reason, forensic engineering is such an important discipline to understand the origins of those problems and prevent them from repeating in the future.
What is Forensic Engineering?
Material forensic engineering is a branch of engineering that investigates the causes and consequences of a failure in a certain product or structure. The objective is clear: finding the origins of the error that occurred to prevent it from repeating itself in the future, in addition to resolving conflicts of responsibility.
Indeed, forensic investigations are used in matters involving injury or property damage that lead to civil lawsuits and criminal investigations. Once the experts gather all the necessary information and draw their conclusions, this branch of applied science plays a vital role to resolve disputes.
Forensics engineering has enormously evolved since the 19th and the increasing demand of companies concerned with high-quality levels to avoid deprivation of the products' users and also personal injury, for instance.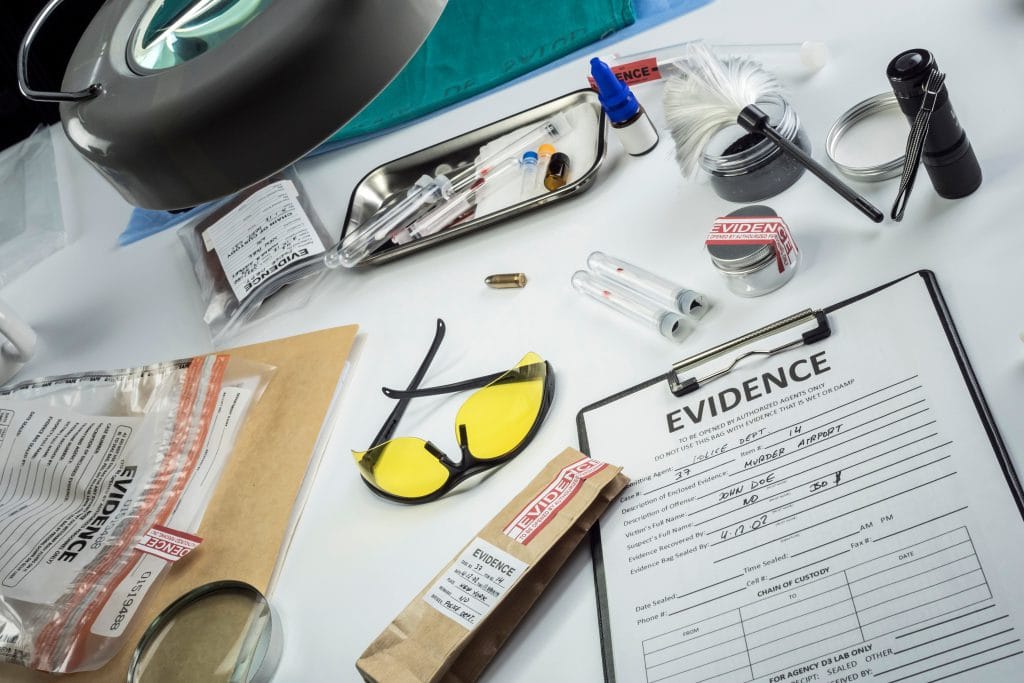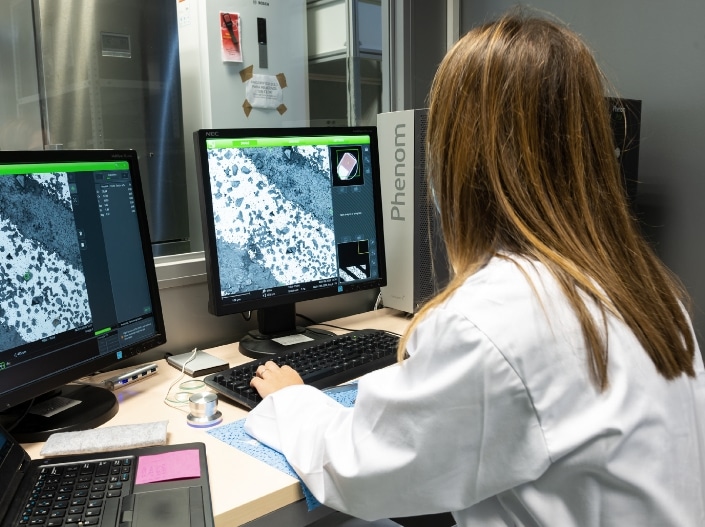 Forensic analysis services in detail
At Infinitia, we apply forensic material engineering to the investigation of materials, structures, components, or systems.
Hence, we are the scientific police of materials. Just like at a crime scene, we are in charge of investigating claims. Most issues occur during the production chain: broken parts, corrosion, contaminated components… So. we investigate products from the time they are manufactured to the time they are put on the market.
As we like to say, we are real "detectives". Our work consists of getting to know, asking questions, performing a materials test, conducting an analysis in the laboratory, or reproducing a simulation of the failure, among other actions. With this, we get to know first-hand when the incident occurs and offer a solution to the accident.
Among the most common cases we detect are those that affect the loss of functionality, the quality of the final product, or the conditions of the raw materials. They are often caused by an anomaly in the manufacturing process, or also by a misuse of the product.
The steps of Forensic Investigations
The experts have to follow a certain number of steps to conduct properly their forensic investigations. Skipping one of them could negatively impact the results provided by the forensic analysis services. 
Identification: collecting interviews of all the concerned parties 

Gathering evidence: they can be structure components, pictures, data, etc.

Evidence investigation: experts focus on studying the case to come up with the origin of the problem.

Conclusion: the cause is clearly determined.

Report creation: it is time for the experts to write down the conclusion and explain how they came to it.
A complete investigation is a guarantee of drawing the most accurate conclusion and being sure the issue won't repeat in the future.
How does Infinitia approach Forensic Engineering?
As a forensic analysis company, we count on the experience and professionalism of our team in materials science and production processes. From Infinitia, we offer you an agile, efficient service with high performance and added value in the resolution of problems related to materials:

We perform materials failure analysis to determine the mode and cause of failure in production, product, or market claims. We provide valuable, key information to establish responsibilities in an expert report, for example.

Quality control and testing
Our analysis and quality control laboratory stands out for its versatility. We carry out material failure analysis, as well as physicochemical, nutritional, and microbiological analyses. We perform tests according to international standards or define our own tests to reproduce operating conditions.

We are in charge of analyzing market products in order to know their composition, performance, and possible interactions between components. All of this is with the aim of achieving better designs, selecting better materials, or even getting to know your competitors better.

We advise you and solve your doubts when making decisions about a problem that requires technical knowledge. We are a part of your organization, making an initial assessment and proposing solutions or next steps. In addition, in Infinitia, we provide specialized training.
As a forensic analysis company, we offer you a real 360º service to cover all dimensions that forensic material engineering implies.
Request a call, tell us about your project and we will call you back.
receive a tailored professional response
What benefits does Infinitia provide through Forensics Engineering?
We are experts in forensic engineering because we provide you with a concrete, tangible solution that fully responds to your needs. It makes all the difference!
Thanks to our methodology, previous experience in the industrial sector, and the use of the most advanced technologies, our forensic analysis company can offer you what you require: a completely customized solution.
We provide efficient, concrete, tangible solutions totally adapted to your needs.
We approach each project from an external and objective point of view, saving costs and time and avoiding the involvement of multiple agents.
We work with multiple areas of your organization, from the quality and purchasing departments, the production areas, and product development, to the technical service.
We apply our own method based on previous experience in the industrial sector and with the support of the most advanced technologies.
We help you solve from the simplest case to the most complex problem, adapting to the specific equipment and technical knowledge required in each project.
Forensic investigations are necessary to find out the origins of failures affecting some products or structures. This discipline is essential to make the world a safer place for consumers and makers.
Works done in Forensic Engineering ​
Request a call, tell us about your project and we will call you back.
receive a tailored professional response