What was the challenge or problem to solve?
The objective was to find out what caused leaks in toxic gas transport pipes corresponding to the same manufacturing period. In addition to this, solutions were proposed to prevent their recurrence.
After a first inspection of the defective components, the forensic analysis focused on identifying the cause of the localized perforations in a specific area of the aluminum Al 1070 walls according to  DIN EN 573-3 standard.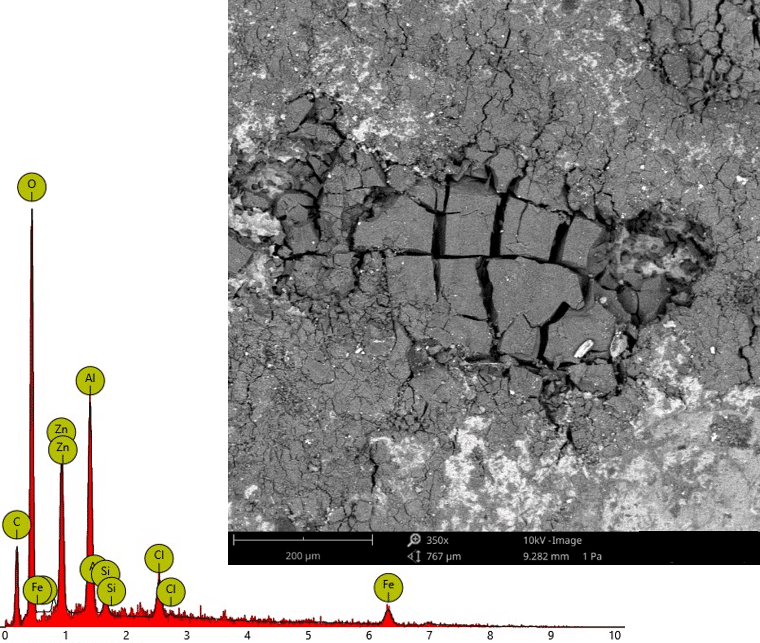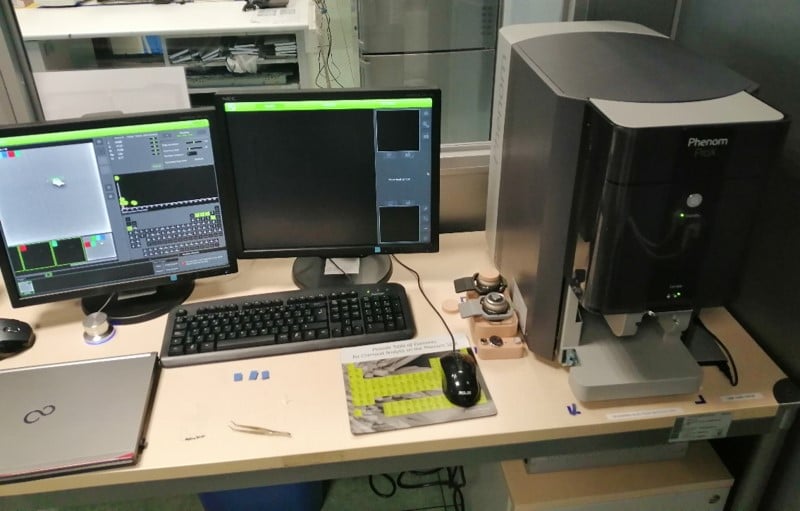 How was it addressed or what was the solution?
To know the failure mechanism, the damaged areas were analyzed using light and electron microscopy techniques (SEM and EDX) with a Phenom ProX de Thermofischer Scientific.
Thanks to this, the formation of a galvanic pair was found as a possible cause.
Once the main hypothesis of the cause of failure was formulated, accelerated laboratory reproduction tests of the failure were carried out in a climatic chamber.
Challenge
Need to know the cause that generated perforations in the products
Obtaining urgent results as they are critical components for the safety of the user of the product
Proposed solutions to prevent the failure from reoccurring
Solution
Microscopic inspection and characterization of the composition of the defective components
Reproduction of the laboratory failure to validate the main hypothesis
Implementation of short and long-term containment measures with the client
Request a call, tell us about your project and we will call you back.
receive a tailored professional response