What was the challenge or problem to solve?
The customer asked us to develop a support to hold magnets during a test inside a climatic chamber. This support had to hold the magnets in such a way that the maximum possible surface area of the magnet would be exposed. The project had two additional difficulties: the magnets had a complex geometry and there were no measurements or drawings.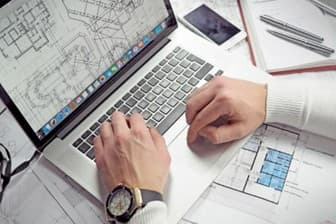 INFINITIA's
Product Development team
got down to work and managed to obtain a support that met the customer's requirements.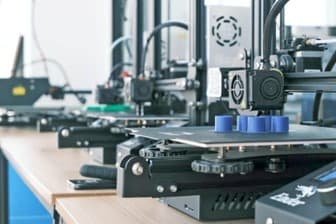 How was it addressed or what was the solution?
The step prior to the development of the bracket was to know the dimensions of the magnets and to develop a 3D model of them. To do this, different metrology tools and professional CAD software were used. Then, a first mock-up of a support that could hold 5 samples was designed.
In order to obtain a prototype of the support quickly and check its functionality, the design was printed using a
with DLP technology. This prototype was given to the customer to evaluate its performance and suggest possible improvements.
The customer decided that the brackets should be individual, as the magnets could attract or repel each other and therefore cause problems during testing. So our team redesigned the bracket according to these requirements. To do this, they used the same professional CAD software used previously.
A short run of the new 3D printed brackets was made and delivered back to the customer, who verified that the new designs met the requirements.
Request a call, tell us about your project and we will call you back.
receive a tailored professional response