What was the challenge or problem to solve?
In this project we faced the challenge of finding out the cause of a cable breakage. The client company told us that these cables had broken during handling after having been subjected to high temperatures. The main difficulty was to assess all the possible factors that could cause the cables to become brittle and to identify which of them had caused them to break.
Through an exhaustive failure analysis, our Materials team was able to demonstrate that the embrittlement of the materials was caused by hydrogen absorption.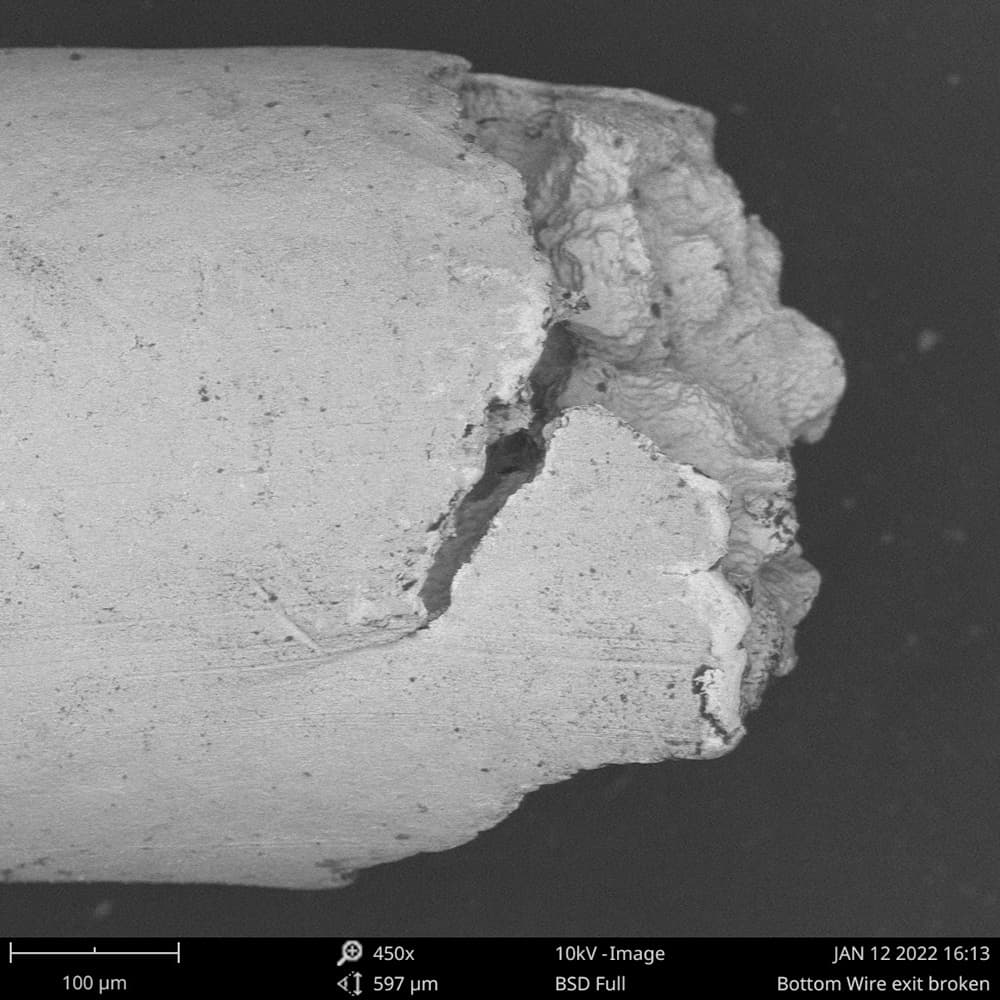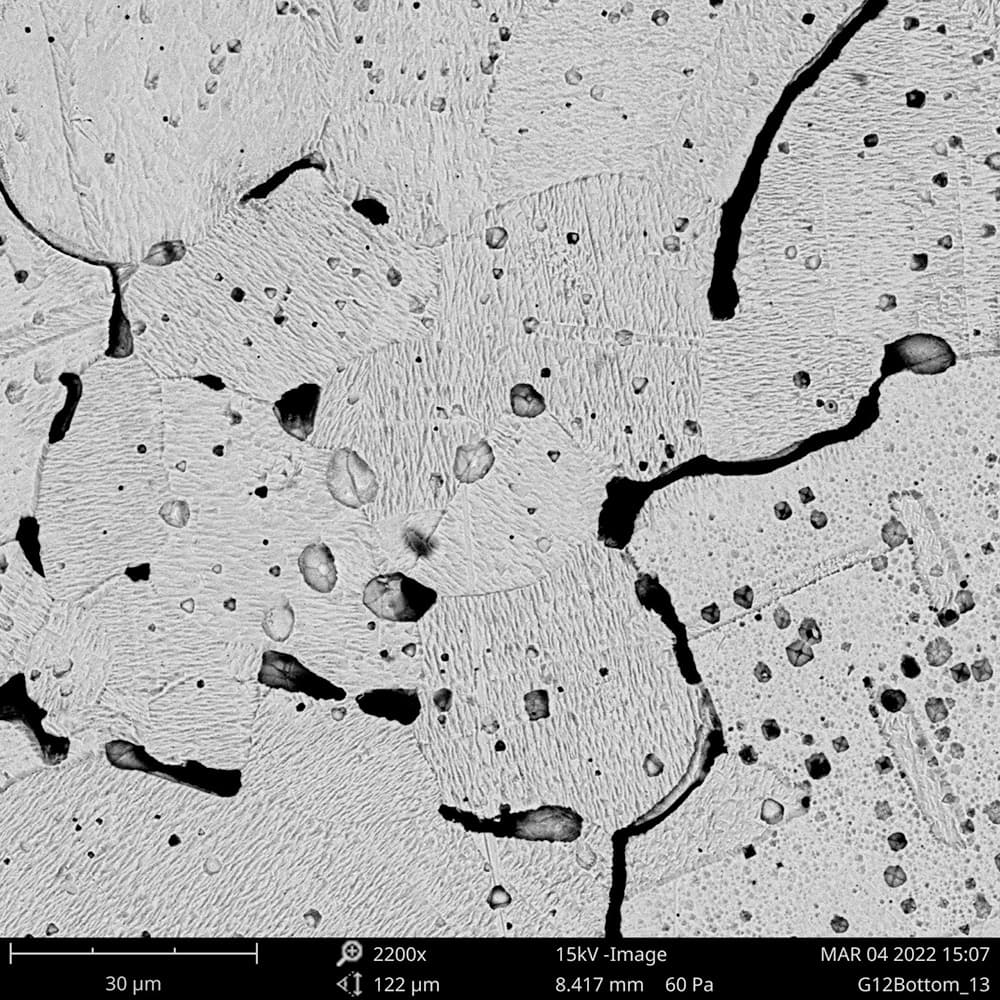 How was it addressed or what was the solution?
The research began with a literature search on the analysis of the behavior of materials in different environments. This preliminary study allowed us to evaluate the conditions that facilitate material breakage.
We then proceeded to prepare the wire samples by embedding the parts in epoxy resin so that they could be examined under the microscope. The metallographic analysis in the scanning electron microscope allowed us to observe, with a high resolution, the differences existing on the surfaces of the materials. In particular, we were able to appreciate a series of cracks in the embrittled wires that did not appear in the wires in good condition.
The next step was to perform a chemical development and, subsequently, to study the samples again under the microscope. The chemical reagents attack the surface of the metal and allow the microstructure of the material to be observed, making it possible to determine that the cause of the failure was the adsorption of hydrogen in the cracks observed.
Request a call, tell us about your project and we will call you back.
receive a tailored professional response