What was the challenge or problem to solve?
The customer wanted to
redesign some parts with internal sealing requirements
that were leaking during
laboratory tests
.
The customer had a design with which he considered that the leak tightness of the assembly should be maintained but it always presented leaks during the tests so he was not clear why these leaks were caused.
The customer provided us with some basic CAD models that he had prepared using the tools and knowledge at his disposal but he did not have extensive experience in the design of this type of parts.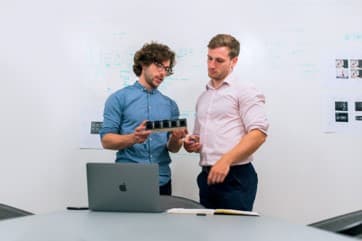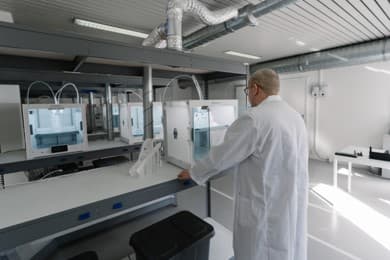 How was it addressed or what was the solution?
First, the prototyping team analyzed the 3D models provided by the client with a professional CAD program to analyze the cause of possible leakage failures of the assembly and detected a series of interferences and alignment failures between the parts that were the direct cause of these leaks.
Then an optimized redesign of the original parts was proposed to facilitate both the assembly and testing of these new parts and prototypes were produced by 3D printing in transparent resin, which allowed to visualize the behavior of the fluids inside the parts.
Finally, it was possible to iterate until an optimal, functional and 100% leak-free design was achieved, with which the client was satisfied.
Challenge
Analyze the cause of the failure of the parts to seal
Propose a redesign that solves the current problems
Verify the validity of the new design
Solution
Use of professional CAD programs to analyze the design of the customer's parts
Redesign of the sealing system between both parts.
Verification by 3D printing in transparent resin of the total tightness of the new design
Request a call, tell us about your project and we will call you back.
receive a tailored professional response