What was the challenge or problem to solve?
This project was one of the challenges that the INFINITIA team had to face and solve in a shorter timeframe, thanks to 3D printing technology.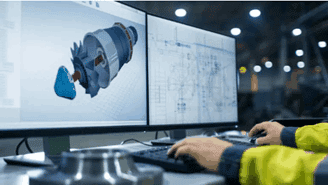 Our client needed an
aesthetic and functional prototype
of one of the products he was developing together with INFINITIA both
at hardware and mechanical level. 
These new developments had already been shown to potential investors through product renders developed by INFINITIA, but the challenge in this case was to get an aesthetic and functional prototype that could be shown at the upcoming trade show.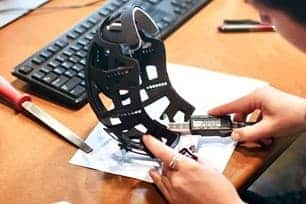 How was it addressed or what was the solution?
INFINITIA's Product Development Department managed to manufacture the requested prototype in record time using 3D printing, with the added difficulty that it was necessary to incorporate the hardware inside an aesthetic casing for the demonstration required by the client.
To do this, the team began by preparing and developing an initial 3D model based on the aesthetics sought by the client using professional CAD software. The physical model was then manufactured using a resin 3D printer with high-resolution DLP technology capable of producing large parts. This technology is a fast and precise method that allows optimal results to be achieved in a short time, with finishes very close to those of the final product, so that the simulation would have the desired realism.
The parts resulting from the 3D printing were post-processed, painted and assembled, giving the prototype the desired realistic finish. In this process we used precision mechanical tools for post-processing the parts and professional airbrush painting tools, given the need to achieve a finish as fine and as close to the final appearance of the real product as possible. In this way we ensured that the prototype fulfilled its function as an aesthetic attraction together with our client's product of which it formed part.
Finally, we sought to incorporate the aesthetic prototype created into the client's real product using an anchoring method as close as possible to the one used in the real product, as this way we could guarantee the complete and correct incorporation of the prototype into the client's product.
Request a call, tell us about your project and we will call you back.
receive a tailored professional response