Your technological challenges are ours. We manufacture our prototypes, keeping in mind the performance of your electronic development. We carry out the development process of electronic products, from the design of its parts and components, to the selection of materials, through its programming and connection.

In Infinitia we design and develop electronics in different products. Electronic products such as integrated circuits, PCBs, sensors and actuators. All this, in order to optimize their profitability and carry out improvements in their quality.

In this way, we carry out a previous diagnosis and analysis and select the most advanced technology to be used during the process. We make use of the latest tools to guarantee a functional and efficient design.

At Infinitia we also participate in the digital transformation process of your company. We propose different ideas to implement the most innovative technology, in order to improve production processes; reducing time and costs.

We are a UserTesting company. We carry out other online actions in testing apps or web pages. We are committed to innovation in R & D to create new products, applying innovative actions in electronic engineering.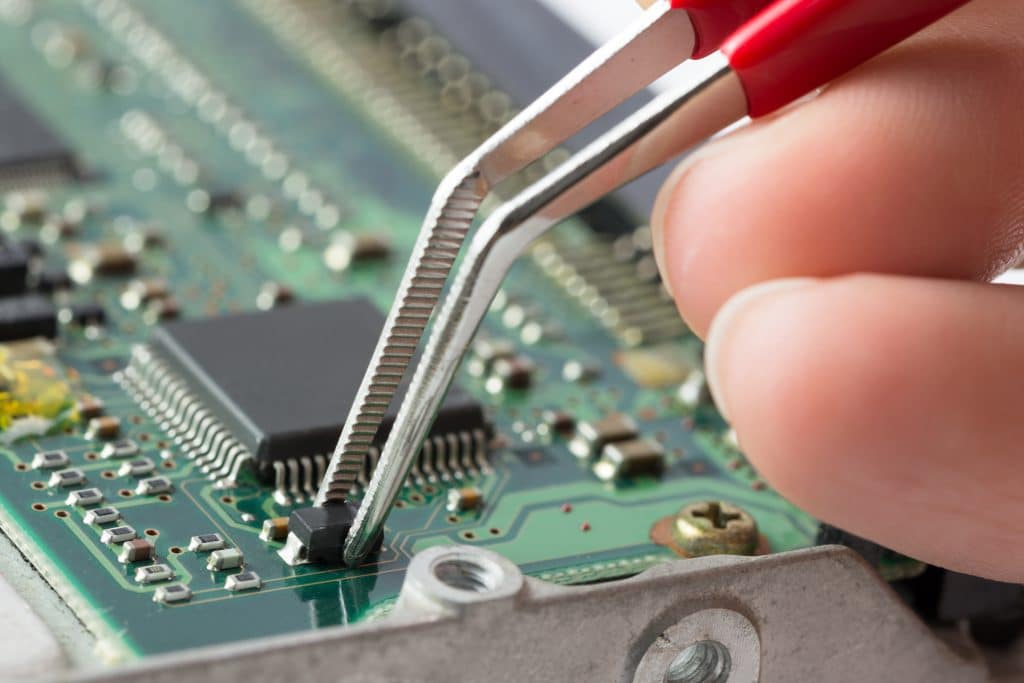 Request a call, tell us about your project and we will call you back.
receive a tailored professional response
How does Infinitia approach e-Development?
Our prototyping team is also specialized in electronic development. We put at your service all our knowledge in electronic and computer engineering, with the aim of creating efficient and automated products.

From the design of hardware parts, to Internet of Things; through testing actions in applications and websites … there are many tasks that we carry out. In Infinitia we are committed to innovation, offering different electronic solutions for your business.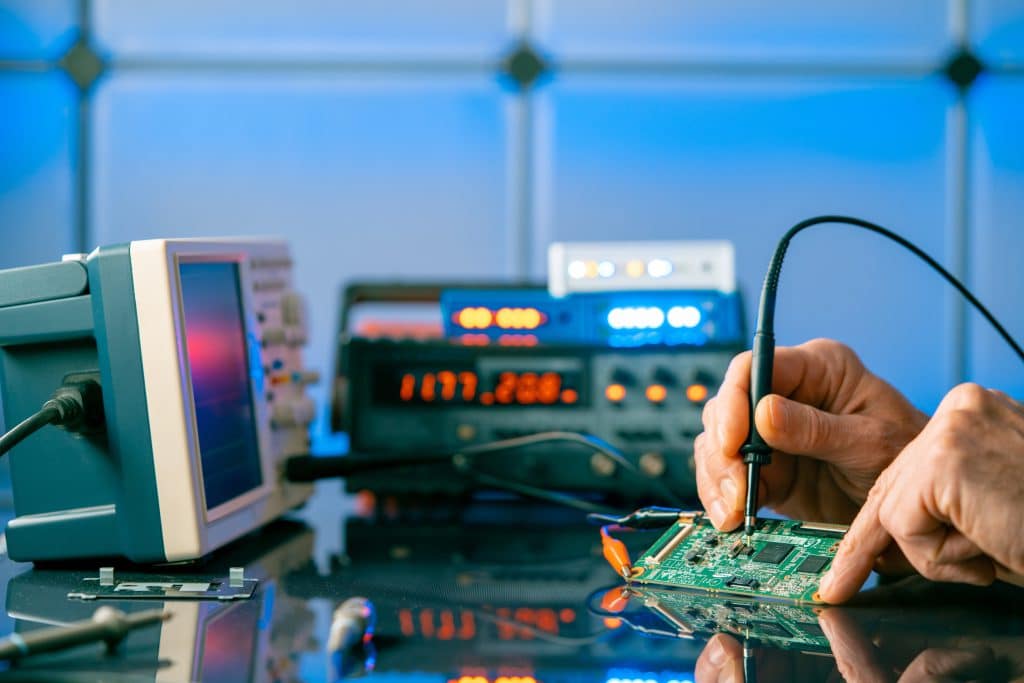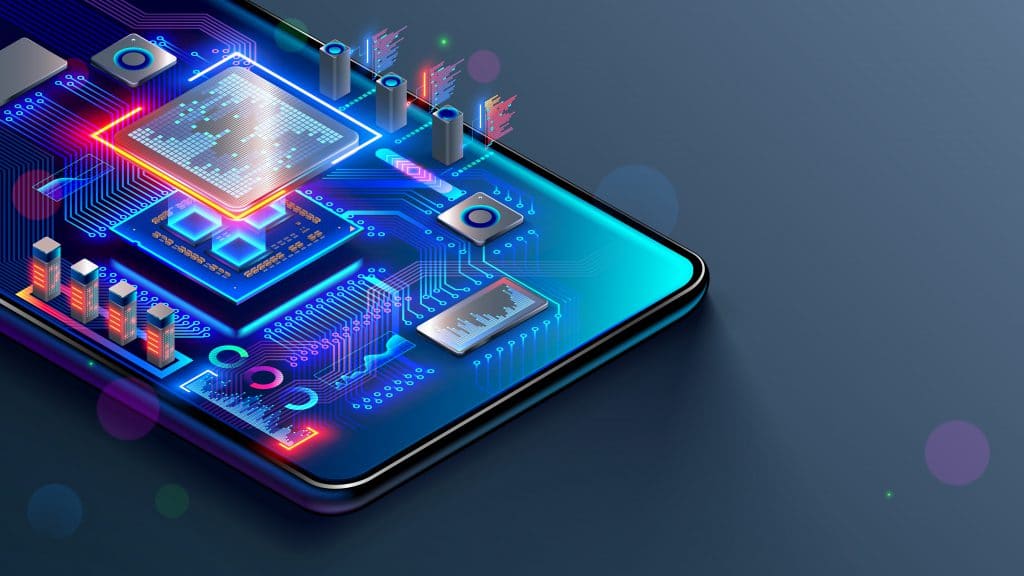 We design the firmware, that software specialized in physically manage the hardware. In this way, we carry out the design of sensors and actuators, as well as system contro.

Cutting-edge technology such as IoT (Internet of Things), where we use object-oriented programming languages such as C++. Interconnection is possible, thanks to electronic development.

At Infinitia, we work with the most innovative technologies for your business. We research and develop different actions, favoring technological change in the industry and bringing forward a change to the 'smart'. The latest technology to make your company a business with a future.
We design the hardware or physical part of the different systems or circuits, taking into account their subsequent industrialization. To do so, we take care of an exhaustive selection of the components, with the aim of optimizing the parts and achieving -among other properties- power or durability.

Hardware does not only involve computers: at Infinitia we can design and manufacture any type of electronic element, such as a control board for a fan.

We use specialized tools in computer engineering such as PCB Layout, which as its name suggests allows us to generate PCBs (Printed Circuit Board) or printed circuit boards with total efficiency and at high speed. More efficient hardware for more efficient results.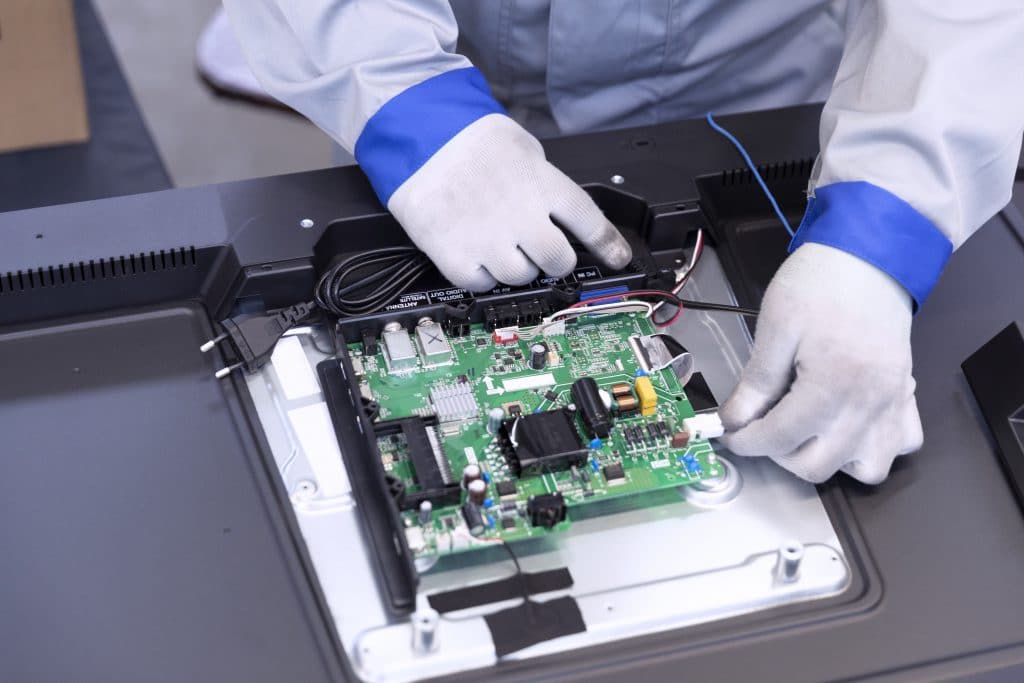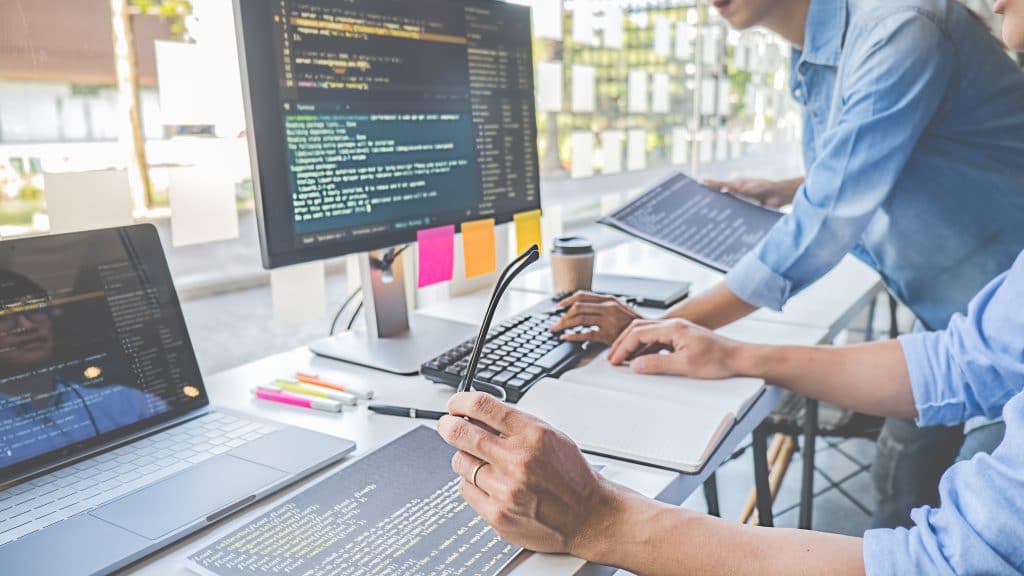 Within our electronic development services, it is worth mentioning the different actions we perform in software. We use the latest technologies in web development to optimize processes, in addition to programming actions.

Infinitia is also a UserTesting company, so we create testing software to design and develop applications and web pages, making web navigation more interactive and functional. We also manage to improve the user experience.

We are experts in different programming languages such as Python and we also program collaborative robots, ideal for industry, as they improve quality and production.
Works done in e-Development
Request a call, tell us about your project and we will call you back.
receive a tailored professional response